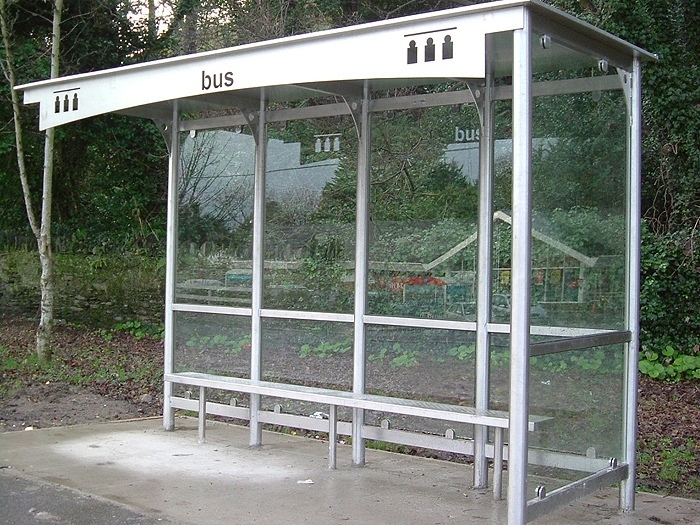 Bus Shelter - Contemporary
Stainless Steel framework with 10mm toughened glass.
Aluminium roof panel.
Glazed rear wall and one end wall.
Designs/logos can be laser cut on to decorative stainless steel facia panel.
Standard sizes(can be manufactured to any size)
3.0m x 1.5m
4.0m x 1.5m
5.0m x 1.5m
Optional perforated stainless steel Bench Seat.