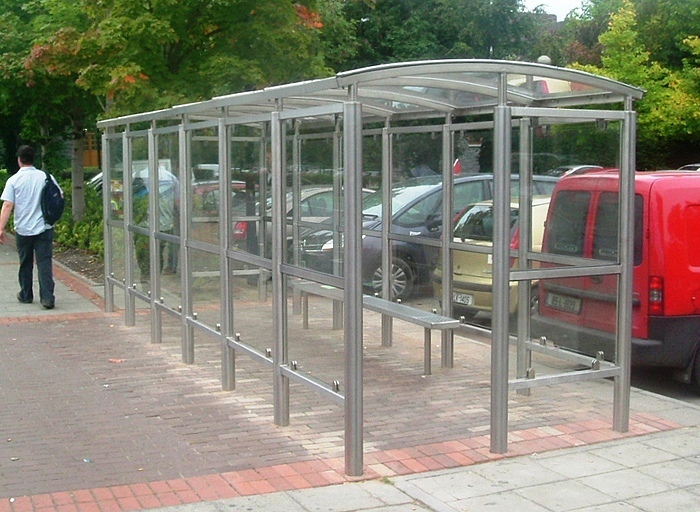 Bus Shelter - Enclosed Curved Design
Polished Stainless framework.
10.0mm Toughened Glass.
Weather protection on all sides.
Curved polycarbonate Roof.
Entry / Exit at both ends.
Standard sizes: (can be manufactured to any size)
3.0m x 2.0m:
4.0m x 2.0m:
5.0m x 2.0m:
Optional 3.0m Perforated stainless steel Bench Seat.