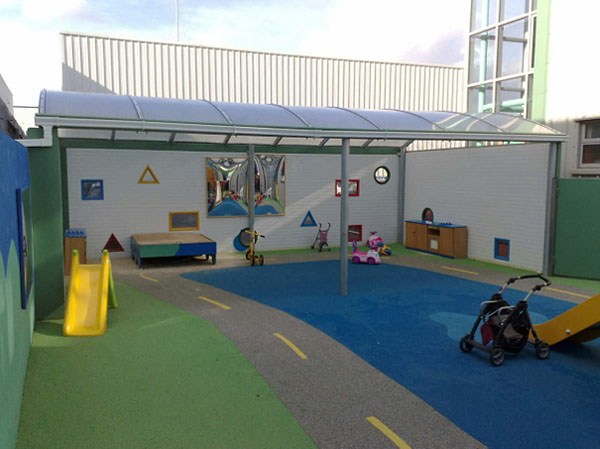 Childcare Centre Play Shelter
Create an all-weather Play area for your children & shield your staff from the Irish Weather.
• Polycarbonate glazed roof maximises natural daylight.
• Manufactured to fit in your play area.
• Option of clear glazed walls or solid walls with Port Hole windows.
• Galvanised & painted – no maintenance or corrosion.
• Round uprights – no sharp edges or corners.