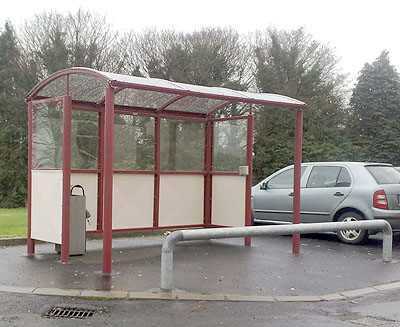 Custom Smoking Shelter
Arba recently installed a Smoking Shelter at Croom Orthopaedic Hospital in Co Limerick.
The shelter is designed to facilitate Wheel chair access and was powder coated to match the colour scheme of the main hospital building. Crash barriers were installed to protect the Shelter from accidental damage in the car park.